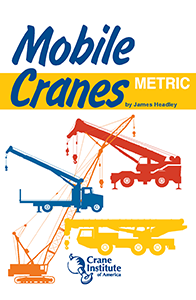 By: James Headley, Crane Institute of America
A Versatile Handbook you can use anywhere in the world

This handbook is a must-have for anyone working with mobile cranes, also an excellent resource for training and to use as a safety reference. The use of graphic images makes the information in this handbook easy to understand. Topics include: conditions that reduce lifting capacities, understanding load charts, pre-op inspection, crane setup, working around power lines, operating procedures, hoisting personnel, and more.
Qty Discounts:2-10 $30.56 11-49 $27.16 50-99 $25.46 100+ $23.77