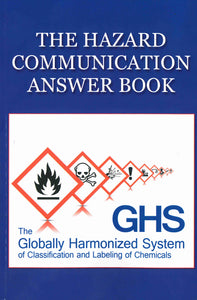 The Hazard Communication Standard (HCS) 29 CFR 1910.1200 is now aligned with the Globally Harmonized System of Classification and Labeling of Chemicals (GHS). This update to the Hazard Communication Standard (HCS) will provide a common and coherent approach to classifying chemicals and communicating hazard information on labels and safety data sheets.
All employers with hazardous chemicals in their workplaces must prepare and implement a written hazard communication program, and must ensure that all containers are labeled, employees are provided access to SDSs, and an effective training program is conducted for all potentially exposed employees.
This book will help you:
* Learn about the new SDS Sheets;
* How the new standard will affect your workplace;
* What are the new Pictograms; and
* Practical tips for compliance that you can implement right away!