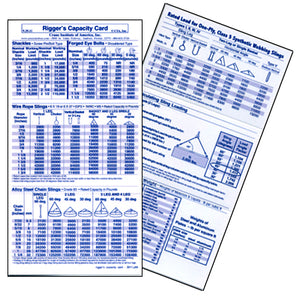 By: Crane Institute of America
Laminated & weatherproof. This wallet size fold-up card contains capacities for eye bolts, shackles, wire rope, chain and synthetic web slings. Included are weights of common materials used on job sites and a step-by-step example of how to calculate sling loading. 
Buy in quantity save more!
2-10 $2.77
11-49 $2.57
50-99 $2.37
100+ $2.17