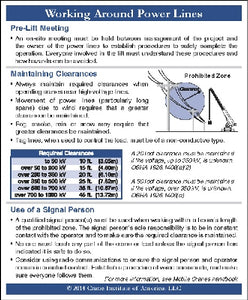 By: Crane Institute of America
Working Around Power Lines? Laminated & Weatherproof this card folds to fit in your wallet and includes useful information for anyone working near power lines. The card covers pre-lift meetings, clearances, work area restrictions, signal person use, response to contact and warnings. 
Buy in quantity and save!
2-10 $3.55
11-49 $3.35
50-99 $2.95
100+ $2.77